Don't leave your look to chance.
Pixel Power LogoVision is the intelligent solution to meet a wide range of automated graphics playout and channel branding needs. It provides an efficient and highly cost-effective means of delivering graphics reliably and without operator intervention. News, sports, weather, stock data, promos and more all flow effortlessly, around the clock. LogoVision supports any graphic content and templates you create using Prep software or Clarity graphics systems.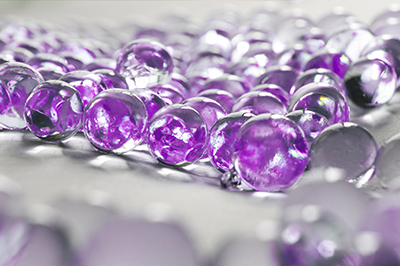 You'll find LogoVision is part of today's best run media organizations, transmission facilities, disaster recovery operations and anywhere that wants assurance that their brand will be delivered 24/7, without disruption.
LogoVision is ideally suited for the demands of master control and highly automated, playout requirements. It integrates seamlessly with all of today's leading automation systems including many third party Channel in a Box solutions. Complete control and management is at your fingertips from any remote desktop. Rock-solid reliability is built-in with features including intelligent software watchdog on the internal 10-bit downstream keyer, power fail bypass to protect the on-air signal and redundant power supplies.
LogoVision Includes:
10-bit downstream keyer with bypass
Broad support for industry standard automation protocols
Remote management and configuration
Extensive support for automated creative graphics—multilayer static and animated logos, clocks, text crawls, tickers, DVE moves, EAS, and more.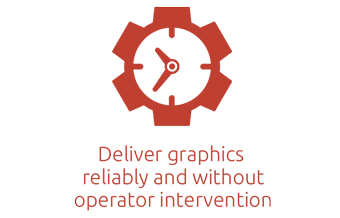 World-class Clarity Graphics platform including:
Integrated Character Generator, still store, 2D & 3D DVE and 3D timeline tools
Back to back clip playback support
Simple java scripting facilitates intelligent template functionality
Powerful audio suite: synchronize & trigger playout of graphics and multi track audio elements; duck, mute & mix for VOs ; Dolby processing embedded and AES I/O
Configurable as one channel with preview or two independent channels
With LogoVision you can:
Achieve 24/7 mission critical reliable, unattended operation of graphics
Experience the power of a true real-time broadcast graphics hardware platform in an astoundingly economical package.
Deliver multiple channels from one affordable system.
Deliver your brand across any number of channels
Fully automate graphics playout without compromising your brand
Design flexible live playout for sports, news, and other information-intensive channels