News is a demanding graphics environment. Time is tight and the needs are critical.
Pixel Power Newsroom solutions restore order to graphics production for the newsroom. We embed graphics capability throughout the environment to optimize production and playout workflows.
Built for the modern newsroom, Pixel Power interfaces with all major newsroom computer systems including AP ENPS, Avid iNEWS, and Ross Inception. Our Newsroom ActiveX plug-in lets journalists view and populate graphics and templates with drag-and-drop ease and without leaving the NewsRoom Computer System (NRCS) workflow. Multi-channel graphic playout can be controlled using popular newsroom automation systems like Ignite ® or OverDrive or under manual control using the Pixel Power Rundown Manager.
Complex graphics are easily populated and consistently delivered to protect the channel's brand and enhance ratings. Intelligent, script-powered graphics templates react to journalist data entries, automating many actions from retrieving relevant images to dynamically modifying the page to suit content.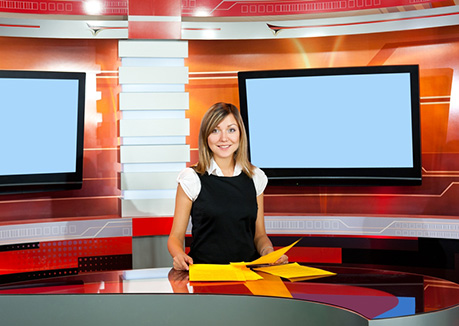 A smart graphics order system streamlines the timely creation of new graphics. Journalists simply request a new graphic from a dialogue within the Newsroom ActiveX plug-in and their work is done. The system creates a placeholder in their story and passes a request to graphics personnel. Once the new graphic is built it is saved into a watch folder and automatically copied to playout machines, ready for air with no intervention.
External data sources, from election data to social media, readily integrate with news content. Comprehensive moderation is assured through seamless interfaces to best-in-class tools from Pixel Power partners.
Your Pixel Power Newsroom will:
Enhance audience ratings and protect a channel's look and brand.
Provide intelligent templates that are easy to complete and automatically fulfilled
Integrate with any popular NRCS
Streamline order management and automate rundown insertion
Support a wide range of external data sources
The Pixel Power Newsroom enables:
Delivery of sophisticated graphic looks with minimal effort
Journalists to work efficiently and without workflow disruption
Automated graphics playout